Knowledge Keeper & Traditional Teacher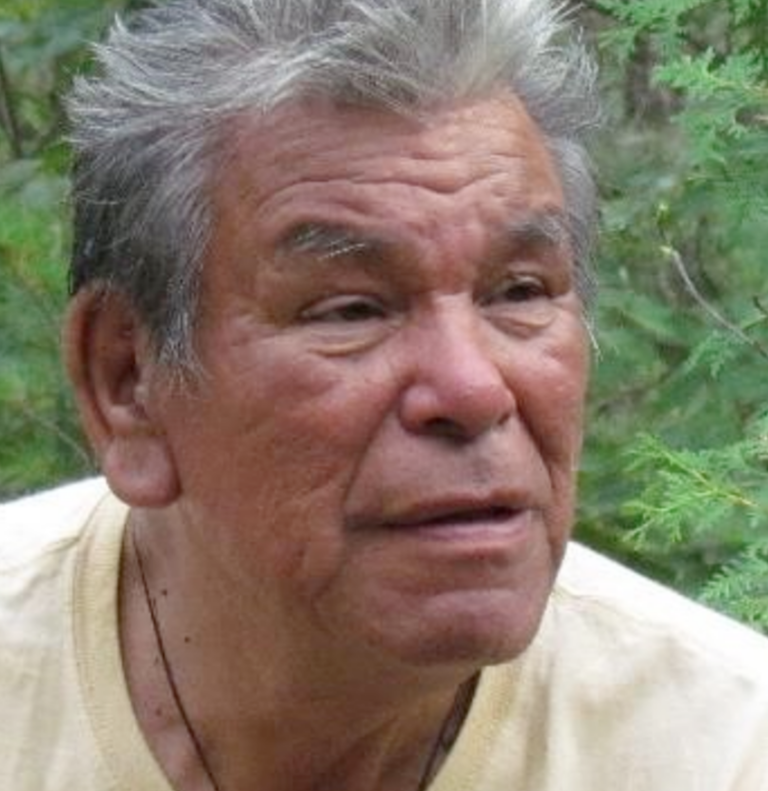 "I hope all people will work
together in a good way.
I believe we are a people with
a purpose here on Mother Earth,
to serve our Creator.
I believe we are here
to help life reach its
highest potential and to bring
peace and contentment within
one another and to prepare
for the ones yet unborn."
Isaac can be contacted to discuss presentations to your group or for individual consultations.

Isaac is Ojibwe from Serpent River First Nation. He has been offering teachings to individuals and groups
for over 20 years.
Through his work, Isaac continues to bring his Vision of Peace & Harmony for the Future to all people.
Isaac attributes his teachings to his Grandfather who was very influential
in his life and passed on
many traditional teachings to Isaac.
After many years of his teachings
being suppressed through Residential
School, Isaac began regaining the
teachings through other well-known
Traditional Elders such as Dan Pine Sr.
and Joe Eagle Elk.
This learning has been deepened
and expanded through teachings
from Spirit.

A Vision of Peace & Harmony for the Future
In 2008, as a result of a vision, Isaac formed Rainbow Thunder Star Mountain (RTSM), a not-for-profit corporation…..
to start a healing centre for the purposes of uniting all people and promoting spiritual growth and awareness, self-development and improved health and wellbeing.
In 2011, Isaac was acknowledged with a
Doctorate of Natural Laws from the Noble International University.
Isaac, today, inspires many people to regain and retain their spiritual inner
being. He has shared his teachings in
many health and educational
institutions, working with individuals
and groups.
He uses his spiritual insights and gifts of
seeing to heal the mind, body and spirit.
He also works as a Traditional Counsellor
with individuals, couples and families.
Isaac has been on the road to healing
and teaching for many years.
He considers himself a 'Knowledge Carrier'.

Isaac always says, "I learn as much or
more from you [the student/participant]
as you learn from me." Of the many
ceremonies that Isaac is capable of doing,
his heart and spirit soars when he is able
to help someone find themselves and
find love within themself.
"The plants, animals and trees are
speaking a language to the people and
we once again have to hear what that
language is.
What are the messages the heart speaks?
What are the directions of our humanness?
What are the visions of our spirit?
What are the song of the ancients from the
boundaries of the universe?
Our true beginning would be to find peace
within ourselves and be examples to the
people around us."
"We are all of one Creator & we were all created with Love. The spirit of the Universe is Love. Love is the most powerful force in the Universe. The greatest thing you can do for humanity is to love yourself."